Media Key has extensive expertise in media crisis & crisis communication. When a negative story starts to appear in the media, obviously it can snowball at a high velocity and before you know it, any organisation can be receiving exactly the kind of publicity they don't want.
The sort of publicity that rapidly damages a company's reputation or products. People watching, listening and reading often don't forget this sort of thing.
We frequently counsel companies on all aspects of crisis communication covering everything from overall strategy and dealing with all the possible scenarios to the best ways to handle media if you're under pressure.
Obviously we aren't able on the website to start naming names and giving confidential detail away in terms of the way we have assisted clients.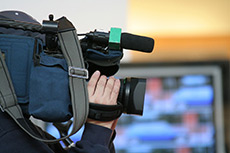 In the past 12 months we helped one of Australia's best known organisations avert a media crisis that had all the potential to be extremely damaging and would have easily turned into national publicity that could have run on news bulletins for days. Media Key acted swiftly to put in place a central strategy to stop the issue developing, contain the problems, defuse the whole situation and we worked on all the key messages when doing media interviews.
One of Australia's biggest retailers has regularly taken advice from Media Key on handling different crisis situations including counsel, training staff in key messages and many other elements.
We have very clear views on how to handle what is commonly seen as a 'media crisis' and an ability to understand quickly the way media will see the situation, how best to handle that situation and how to diffuse the issue at a high speed. Clearly, with any kind of media crisis there is never much time – and the longer it goes on, the more damaging it can be.