It IS that simple.
Your PR firm should be excellent – and nothing less … and should always be striving for just that.
It is now over 20 years since Media Key was formed. We have done – since then – literally hundreds of campaigns.
High impact initiatives … all focused on results and making a difference.
It's what gets us out of bed in the morning.
Australian PR Companies are all different.
That's a great thing.
Here's a simple checklist of elements you may wish to consider when you are looking through the list of PR companies in Australia.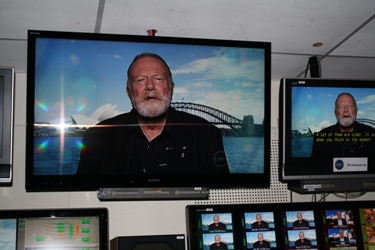 DRIVEIs the PR company driven to get results? Do they really want to understand what you are trying to achieve – or are they "going through the motions"? Do they feel like they are a strong and practical addition to your team?
We love being "an extra pair of arms and legs" for organisations.
Media Key is a public relations agency that will take the time to know where you want to be and why. Otherwise there's no way we can create a road map to get you there.
THE PERSONAL TOUCH
Australian PR companies sometimes offer clients a "one size fits all" approach. They may apply what worked well for one client to your project.
It can save time … and costs. It is – of course – called in reality – the easy road.
We love the hard road.
Because it's the right road.
We want to be connected to you… and enjoy that connection and communication. We have an infectious sense of fun too – projects are there to be executed, managed and enjoyed.
We will go with you on the journey … it's all about success and results. We never lose sight of the fact that results speak. Volumes.
OWNERSHIP
When looking over any list of Australian PR companies you need to find an agency that wants to take enormous ownership of your cause – and buy into it. Otherwise it shows when they are speaking to media on your behalf.
We know at Media Key that if we don't believe it, media won't believe it either.
It's PASSION that lies at our heart. Ensure any agency you select takes real and genuine ownership of your cause or brand. If they don't then Houston, there is a problem.
Our good fortune – and we are very grateful for this – is the fact that we represent many powerful causes that matter. It's a privilege.
ACTION
How lovely to chat. And PR firms in Australia do. Chat the chat. Talk the talk. Even the term "PR job" has sadly become a term of abuse. How crazy.
The best PR is excellence in communication. Powerful messages packaged in a smart sassy way.
We love to do just that.
It's one of our specialities. Showing organisations how to get heard. We are here to express. It's a powerful thing. Ask yourself is the Public Relations Agency you are reviewing actually action focused. If they love to have lots of meetings that may be a clear signal.
We passionately know this. Action's easy. It comes from dedication … and a desire to get change underway and turned into reality. ANYTHING can be changed.
The Universe loves to see movement … and action. As they say in Star Trek … ENGAGE… and MAKE IT SO.
We do this. Every day.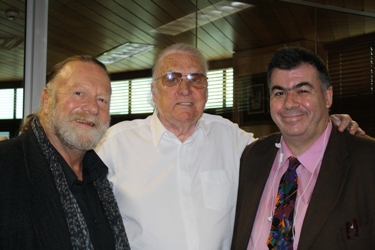 Both comments and pings are currently closed.