Give yourself a pat on the back.
There's everything to be said by giving others encouragement and a well earned "pat on the back".
BUT do we REALLY need to keep photographing ourselves every five minutes and posting it on the web?
Or worse … just doing it. And then not posting it.
Here are the exhibits before the jury your honour.
At Xmas I witnessed a young lady trawling around a fashion shop and stopping every ten seconds to snap herself … seemingly for no reason. Snap. Snap. Snap. Bizarre. By the glass case. On the floor. By the door. Yup this is me. In a shop. And me still in the shop.
We got this year to see the thrill of Nadal versus Verdasco. Two epic Spaniards.
The match had been over for ten minutes and there's a young lady outside the arena taking all kinds of shots of hers truly – by the windows, by the windows and yes even a few window shots. Yup that's me. By the window. And look … ME… by the window!
You really had to see this to believe it. She took a LOT of shots. Different faces every time.
Last year (yes this really happened!) I witnessed lots of very cheering people (and why not) screaming for more at Miss Katy Perry in concert. She's a big talent with a big wardrobe to match.
Mid-concert on this particular tour she always plucks a lucky young screamer out to have pizza with her on stage and meet her. GREAT idea. We all love pizza!
So there's our lucky audience teeny dude thrilled – rightly so – with the magic moment. With 12,000 people looking on. Plucked fresh from the crowd.
What does our intrepid winner do?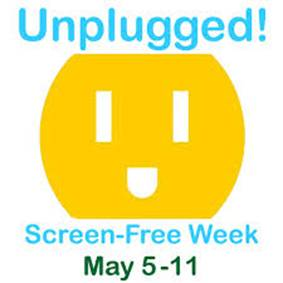 Immediately whip out the mobile phone, start filming the entire chat and as the chat proceeds she spends more time looking at Katy in her viewfinder than Katy just one metre away. Even Katy eventually and politely says "I'm in front of you" to the technosavvy winning young lady.
Isn't it time we all started to enjoy something truly scary. Reality. Real moments. Real experiences.
Without a screen.
Recently I saw the start of a great campaign asking people to have less screen time in their life. Check it out at www.screenfree.org
They plan seven days where children, families, schools, and communities spend a weeks turning OFF digital entertainment and turning ON life! Their website says "It's a time to unplug and play, read, daydream, create, explore nature, and spend time with family and friends." YAAAAAY for them.
And click on this. It will BLOW you away. It's message? ENGAGE and RECONNECT. Love it. From our point of view – as a leading PR Agency in Australia – this is a brilliant idea. Simple. Sharp. Emotional. Truthful.
Take a moment please and marvel – it will make you feel good.
https://www.youtube.com/watch?v=WoGCNg3qZbw
It ain't easy to stay in the moment.
The fact is this.
Reality is really cool.
Ross Woodward heads up Media Key Public Relations … one of Australia's leading PR Agencies.
The PR agency is based in Melbourne and operates across the nation. Ross loves taking photos when he can but not of his cheeky face.
www.screenfree.org
Both comments and pings are currently closed.