The national Alcohol Awareness campaign creates more debate in the community about alcohol, how it is used and the impact it can cause. Over $3.5 million worth of media was generated through pure PR activity.
Our significant campaign has a strong news base.
The research released revealed 4.2 million people say they know families where they think children are not being properly cared for because of someone's alcohol abuse and 2.9 million people say they know families where they think that children may be unsafe because of someone's alcohol abuse.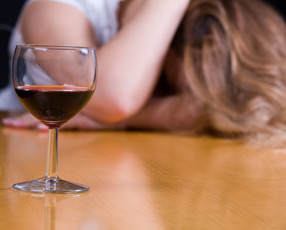 Highlights of the campaign included:
8 national television pieces were generated including:
The Today Show on Channel 9
Channel Ten's Breakfast
Channel 7's Sunrise
ABC TV's News Breakfast
News 24, Ten's Morning News
Mornings on Channel 9
ABC Television prime time news
Channel Ten prime time news
Overall there were around 60 television pieces in place including:
ABC Brisbane
WIN Canberra
ABC Darwin
Channel 9 Darwin
Channel 9 Adelaide
Channel 10 Adelaide
ABC Adelaide
Channel 10 Perth
Channel 7 Perth
ABC Hobart
WIN Hobart
Southern Cross TV, Tasmania
ABC Canberra
Prime Tamworth
Prime Orange
Prime Albury
Prime North Coast
WIN Wagga
WIN Albury
WIN Orange
WIN Wollongong
Seven Sunshine Coast, Maroochydore
Seven Townsville
WIN Mackay
WIN Toowoomba
WIN Maroochydore
WIN Bundaberg
WIN Cairns
WIN Rockhampton
WIN Mt. Gambier
Southern Cross, Broken Hill
WIN Bendigo
WIN Shepparton
WIN Mildura
WIN Gippsland
Prime Taree
NBN Newcastle
Prime Ballarat
WIN Ballarat
WIN Traralgon
Prime Wagga
Seven Cairns
Southern Cross, Port Pirie
NBN Coffs Harbour
WIN Riverland
GWN Bunbury
WIN Dubbo
WIN Townsville
WIN Hervey Bay
Seven Bundaberg
Seven Mackay
Over 160 radio stations ran pieces/interviews on this campaign.
29 metropolitan stations did news interviews generated by Media Key in a blitz on news desks.
Launches were done in each capital city – coordinated by Media Key.
There was coverage in numerous national/metropolitan papers including The Australian, Sydney Morning Herald, Herald Sun, Daily Telegraph, West Australian and the Northern Territory News.